A levels or IB – the choice is yours
Some of you may know for certain that you want to study A levels, others that the IB Diploma is the right choice for you.
But if you're not sure about which is the best option, read through the thoughts of some of our pupils who have already made their decision. (Click for bigger image)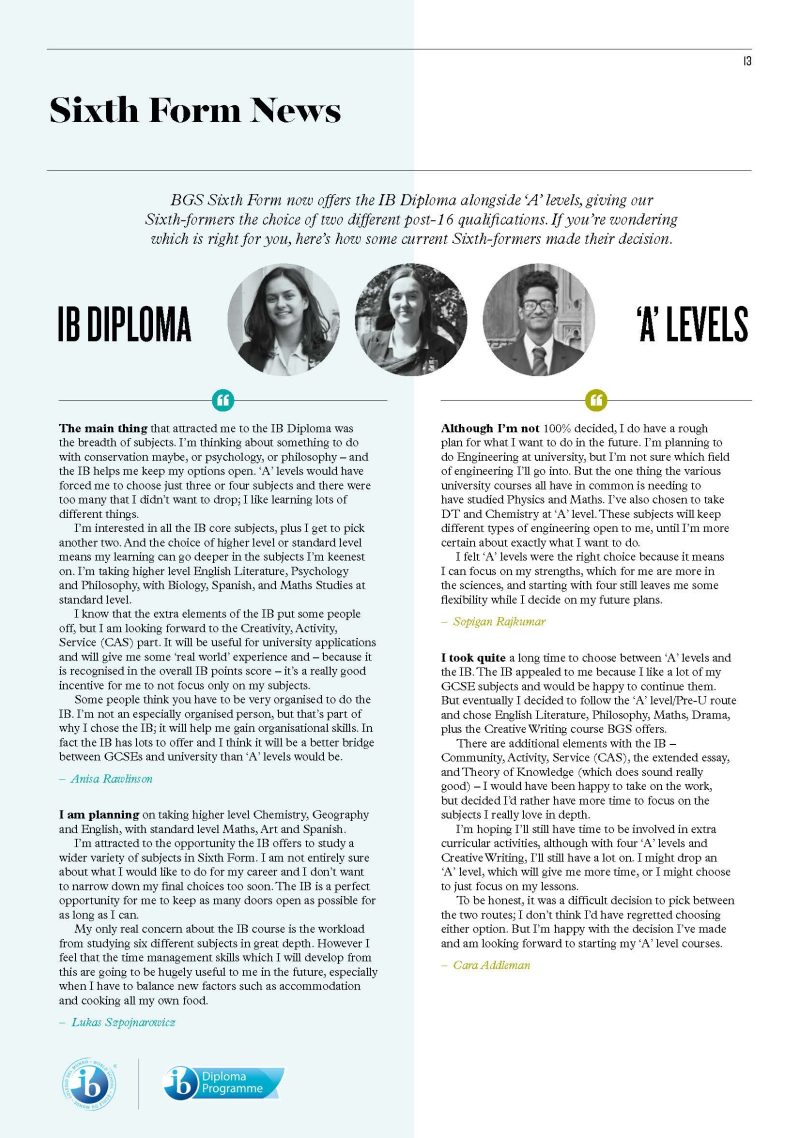 Still undecided? Get in touch with Sixth Form Admissions Officer Katie Hillier-Swift for more advice and information.