Inspirational words from the Mayor of Bristol
6 November 2017
It was a pleasure to be able to welcome Mr Marvin Rees, Mayor of Bristol, to Bristol Grammar School last Thursday (2 November). We are very grateful to him for finding the time in his busy schedule to visit our school and for the inspiring address he gave to the Senior School at morning assembly.
After his visit I heard from many staff and students, all of whom had been impressed by what Mr Rees had to say and had found much to take away from the his speech – always the sign of an excellent assembly. 
Marvin's ideas about how the City of Bristol can and should develop were interesting and inspiring to hear, but perhaps his generous sharing of his own life experiences made the biggest impact on our students. 
The Mayor spoke about his education, beginning by referencing Mr Carr, a well-established teacher here at BGS, who in earlier years taught at St George's (now The City Academy) where his pupils included one Marvin Rees. He also shared how, in order to succeed, he had had to come to terms with his fear of failure. If there is one idea I would like our students to take away from Mr Rees's assembly it is his message of the personal responsibility we must each take to work towards developing in ourselves the confidence to commit to achievement AND accept the risk that we may fail.  
Marvin shared how he carried this theme forward into his adult life and his current experiences in politics and as Mayor of Bristol. His speech left us with a clear sense of the importance of personal commitment and ambition – not ambition for yourself but for what you can do for your community.
Mr Rees's speech also left us with a sense of hope; while securing change, be it personal or for a whole community, is complex, difficult and challenging, it is possible and it is worth the effort.
Thank you Mayor Rees, on behalf of BGS, for such an inspiring and uplifting collection of messages and for all the work you do for our city.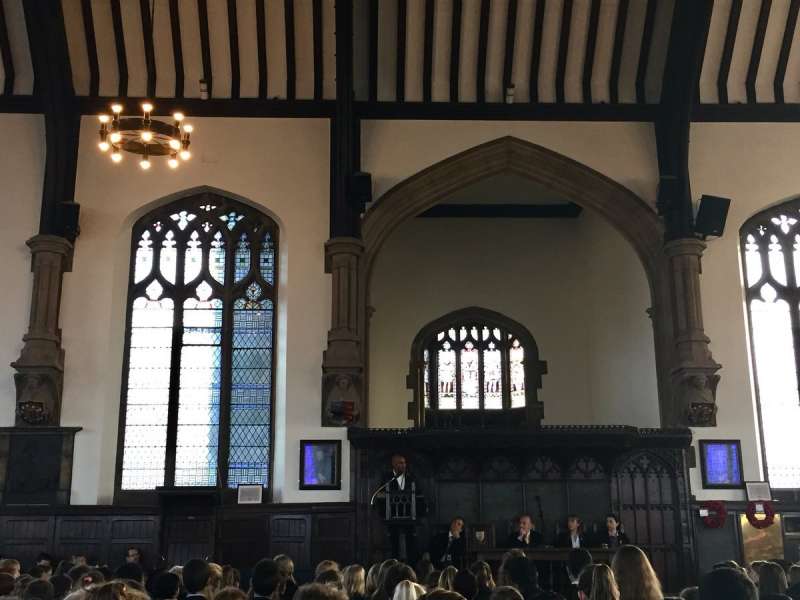 Rod MacKinnon
Headmaster, Bristol Grammar School