Come with me on a learning journey: help all our pupils become Expert Learners
18 November 2019
Dr Robert Massey is the Director of Scholars and teacher of History at BGS. He is also the author of 'From Able to Remarkable: Help your students become expert learners'. Informed by educational research and evidence from the field of cognitive science, the book talks teachers through a wide range of effective teaching and learning techniques – all of which are appropriate for use with all pupils and not only with top sets or high attainers.
Ahead of the book's launch at Bristol Grammar School this Friday, in this blog post Dr Massey shares some of the book's key strands and what, in his view, are the principles that should guide classroom practice and educational change.
BGS parents love a quiz, so let's try some yes or no answers to these questions (results at the end):
• Pupils should be taught according to their preferred learning style
• Every lesson should include some group work or activities
• Your son or daughter is mostly left-brained (logical, analytical) or right-brained (creative, intuitive)
• BGS Scholars are gifted or talented
• Your son or daughter's genes will largely determine how well they do at BGS
• iPads improve results
• We use just 10% of our brain's capacity
BGS has always been at the forefront of educational change. But which changes really matter, and how far and how fast should we go? My contention is that we should look carefully at potential learning and teaching reforms through twin lenses: first, is there robust research evidence to support this and, secondly, does this proposal sit well with the common sense experience we have of teaching high attaining pupils since 1532? These were the spectacles I wore when writing my book From Able to Remarkable: Help Your Students Become Expert Learners, which has just been published by Crown House. Come with me and follow these pupils on their journey. They were brought to life by Nazuna Aida OB (2005-2010).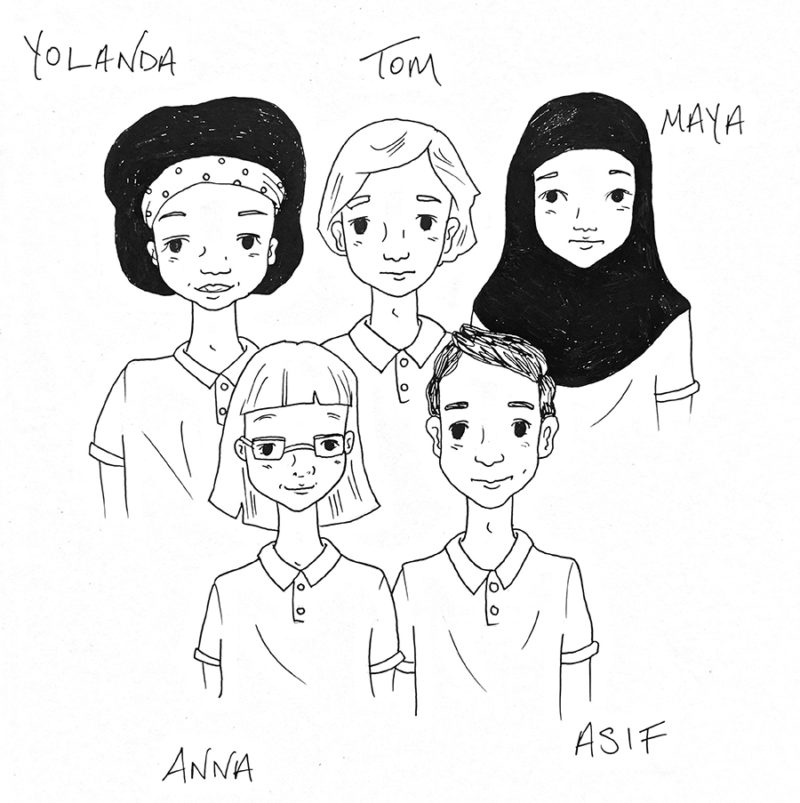 I was lucky enough in my research to work with former England Under 18 rugby coach and current BGS parent, Russell Earnshaw, who led a brilliant session asking our Year 7 and 8 Scholars what their ideal lesson might look like. This contributed so many ideas about how we as teachers can become learners and listen to pupils' ideas of what might work. Indeed, a mantra running through my book is adults lead, students learn, students lead. My argument is that your son or daughter can become what I'm terming an Expert Learner. That doesn't mean necessarily the highest attainer in History or Maths, but the pupil who has best learned how to learn and how to support their peers with careful explanation and modelling of processes and idea.
Labels really matter. 'Gifted' and 'talented' smack of genetic advantage and predetermined outcomes. I suggest that terms such as 'high attainer' or 'high current attainer' are more appropriate because they can be benchmarked against data and show that nothing is immutable. This is why our Scholars' Programme remains open rather than closing a door based on Year 6 entrance exam data. Some interesting research on genetics tells us that pupils can indeed become cleverer and that ability is incremental and not fixed. Schools such as BGS provide such a stimulating environment that they actually increase pupils' intelligence. Teachers model to pupils how to improve their memories, because learning is a change in long-term memory. Frequent low-stakes testing and retrieval practice might seem harsh but research in cognitive psychology shows that it works powerfully.
How should we as parents and teachers help support pupils faced with 'strengthened' GCSE courses and revised A Level and IB courses? I've included a chapter on wellbeing. Work that our School Counsellor, Niki Gibbs undertook with Year 10 Scholars was eye-opening about what many pupils would ideally like from parents: emotional support and love, rather than more academic pressure to add to the burdens they already feel. These are difficult balances for home and school, but ones of which we are very conscious. I also describe pupil learning journeys as being akin to a rollercoaster rather than using the overused metaphor of the 'learning curve'. A curve or 45 degree line suggests smoothness and regularity in learning, which in my experience is often not been the case for many pupils. All the more imperative, then, that Kindness is now enshrined in our Core Values.
This brings me back to my mantra: adults lead, students learn, students lead. For me, BGS (and every school) is about excellence. Research from Anders Ericsson and others offers valuable insights on how to foster excellence for all, and not just a few. His work highlights the importance of purposeful practice and mental representations of success, using examples from orchestral musicians, sportswomen and chess players. It's not 10,000 hours, another myth, it's practice of the right kind supported by staff and coaches able to help motivate, enthuse and support learning. The Ericsson model is persuasive and realistic. It brings excellence in drama, sport, dance or languages within the reach of every BGS pupil and student, with appropriate scaffolding.
Scaffolding? My book is enriched by Naz's illustrations and one of them shows Yolanda and Maya, two of my expert learners, quite literally scaffolding their learning and that of their class. If only they could do it for the whole country. Ofsted have highlighted frequently the national scandal that many children leave their primary schools with Level 5 Maths and English scores but then do not go on to achieve even B grades in those subjects at GCSE. This 'excellence gap' has many causes and aspects and certainly there are no quick solutions. But I strongly believe that a philosophy of teach to the top will help. Getting this approach to high attainer provision right will help every learner. It's the approach which BGS tries to follow and to share with local partner school in a spirit of mutual learning. Learning is a lifelong, collaborative business for individuals such as Yolanda and Maya but also for us as a school. We can achieve excellence together.
Those quiz questions? If you answered 'yes' to any of them, I recommend a spell back in the classroom. They are all myths.
I've only been able to touch on a few key strands here. If you'd like to ask questions or offer me some stretch and challenge, please come along to my book launch in the BGS Library on Friday 22 November from 6.00pm-8.00pm.
Robert Massey