Congratulations Upper Sixth
16 August 2018
Students at Bristol Grammar School are celebrating an excellent set of A level results.

54% of all grades were A*/A with 47 students gaining three or more A*/A grades. 83% of all grades were graded at A*–B, with a 100% success rate of A*–B in ten courses: Computer Science, Dance, Design & Technology: Product Design, French, Economics, Greek, Japanese, Latin, Music and Russian.
Students performed exceptionally well in STEM subjects – Mathematics, Further Mathematics, Chemistry, Physics, Biology, Design & Technology, and Computer Science – where 81% were awarded A*–B. Over half of all our Mathematics students gained an A* or A grade.
90% of the grades for the creative arts subjects – Music, Art, Drama or Dance – were A*–B grades. Our Performing Arts Centre – at the end of its second year – has played a pivotal part in the students' learning providing specialist facilities.
Students taking English Literature or Philosophy and Theology excelled in these Pre-U courses. All 23 students who studied the English Literature course achieved the equivalent of A*–B grades with 91% of these grades being an A*/A (D1–M1), while 88% of those taking Philosophy and Theology achieved D1–M2 grades, the equivalent of A*–B grades.
BGS Headmaster Roderick MacKinnon said: "We are extremely proud of our students who have put in a great deal of hard work to achieve these great results. They have been a fantastic group who have taken full advantage of the breadth of opportunities on offer, contributing to school life in a variety of co-curricular activities throughout their school careers alongside their studies, and inspiring our younger pupils with their enthusiasm and passion."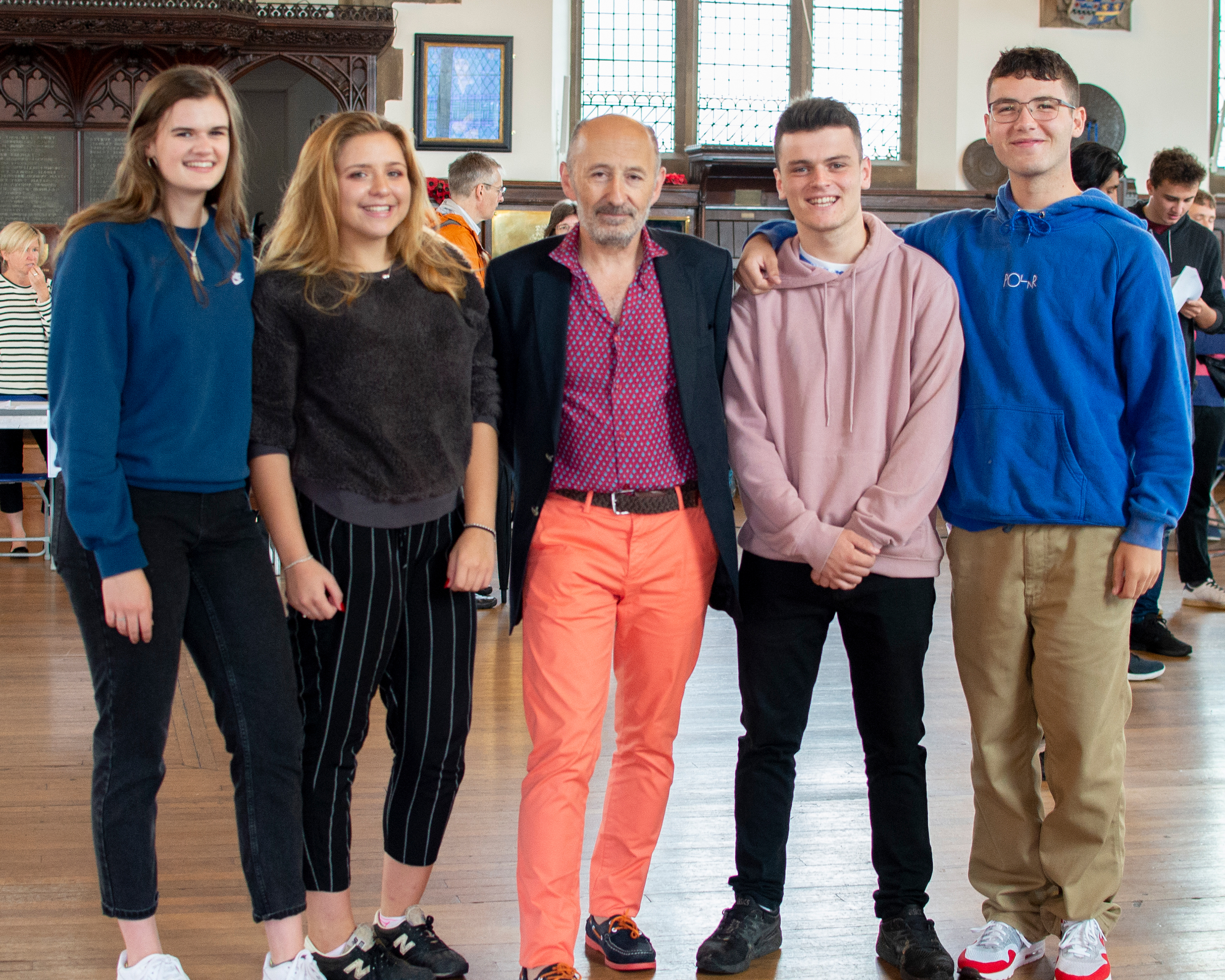 Alongside their A levels, a number of students took the Extended Project Qualification (EPQ) with 67% of grades awarded being an A* or A grade.

Justin Harford, Director of Sixth Form commented, "Our students have demonstrated not only that they can achieve academically but also that they have the drive to learn beyond the classroom, whether that be on a school trip, by attending lectures, taking part in sport or the arts, or being involved in Duke of Edinburgh Award. They have thrived by making the most of the opportunities available to them, which is why we are delighted to offer the IB Diploma alongside A levels from September, as it allows students to receive a formal qualification that combines what we already offer at BGS."

Following their A level successes, our leavers will be going on to study apprenticeships and courses as diverse as Art Foundation to Engineering, Veterinary Science to Nursing, at universities ranging from Birmingham to Durham, Exeter to Newcastle. In addition to UK institutions we have one student who will be heading to the USA to study on an Athletics Scholarship at Yale, one to study Liberal Arts and Sciences at Utrecht University in the Netherlands, and another will be attending university in Japan.
Mr MacKinnon continues: "Our aim at BGS is to prepare students for life beyond school and to ensure that they leave us as grounded, confident young adults ready to take on the challenges of the world. We wish every one of our leavers the best of luck for their futures."