Philosothon and Languages latest
14 February 2019
BGS pupils have been getting involved in all sorts of activities beyond the classroom, from debating philosophical issues to debating in another language.

Our Philosothon team represented the school at King's College Taunton last week and were narrowly beaten by Exeter Sixth Form College, finishing in second place. Special congratulations go to Lucas (Year 10) who won the Junior Philosopher of the evening. This year the inquiries covered topics including artificial intelligence, cultural relativism and reasons to act morally. We are looking forward to BGS hosting the Bristol Schools Philosothon at the M-Shed museum in March in conjunction with UWE and Bristol University.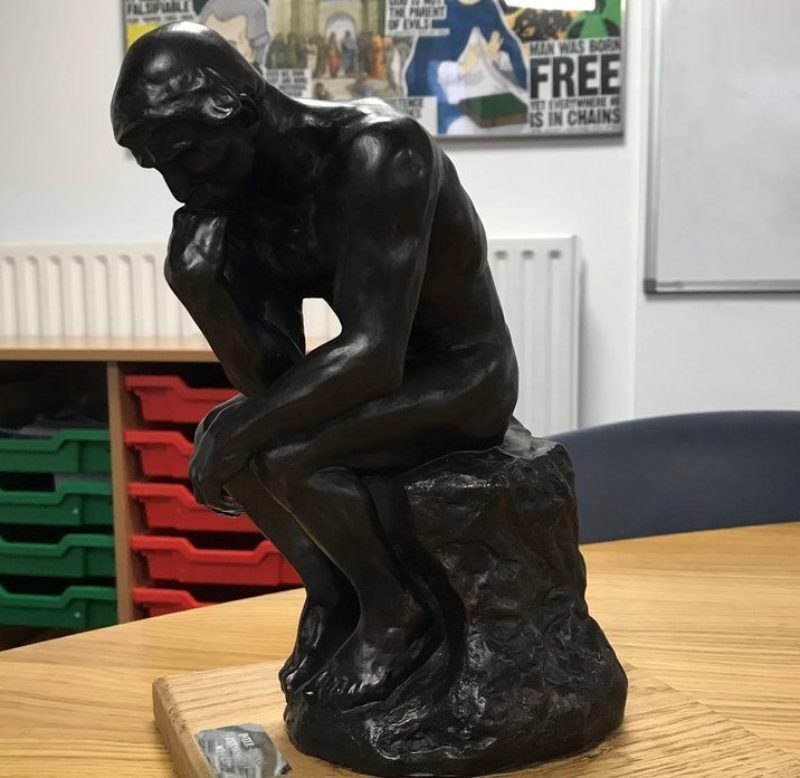 In the European Commission's Juvenes Translatores competition, pupils are asked to mimic professional translators by conveying meaning from a text in French, Spanish or German into English. Pupils are judged on style and quality of English, as well as imagination when faced with advanced cultural references. Five BGS Sixth-formers were awarded certificates for their impressive efforts in this competition; congratulations to May (French), Seb (German), and Jake, Matt and Bhavin (Spanish).

There was more success for our linguists when, on 30 January, our A level and IB linguists competed against a range of local schools in the annual independent schools debating competition at Clifton College. An intense exchange of arguments for and against a range of topics including family, the levels of immigration in Germany, and technology resulted in the French and Spanish teams winning their debates against Badminton, Clifton College and Monkton Combe. The German team put up a valiant effort defending their argument against a tough team, and very narrowly missed out on a win. All teams were commended on their collaboration and answering of some very challenging questions, as well as their ability to form clear and concise responses spontaneously. They were supported on the evening by the Russianists who observed the native speaking student competitions, posing some thoughtful questions from the floor. We congratulate the following pupils for winning their debates: Anja, Anya, Ana, Grace, May, Asha, Martha, Rita, Elliot and Seb.