BGS pupil to speak at ceremony to mark the 75th anniversary of the end of WW2
15 October 2020
Jasleen Singh, a Sixth Form student at Bristol Grammar School, has been selected by the British Government to address the audience at a special commemorative ceremony being held in Germany to mark the 75th anniversary of the end of the Second World War.
The event will be held on Sunday 15 November at the Bundestag, the Federal Parliament Building, in Berlin. Over 350 dignitaries from outside Germany have been invited, including world leaders, and the ceremony will be broadcast live on German national TV with wide international media coverage. Jasleen will join three other young people, from Germany, Eastern Europe and Israel, who have also been invited to deliver their thoughts.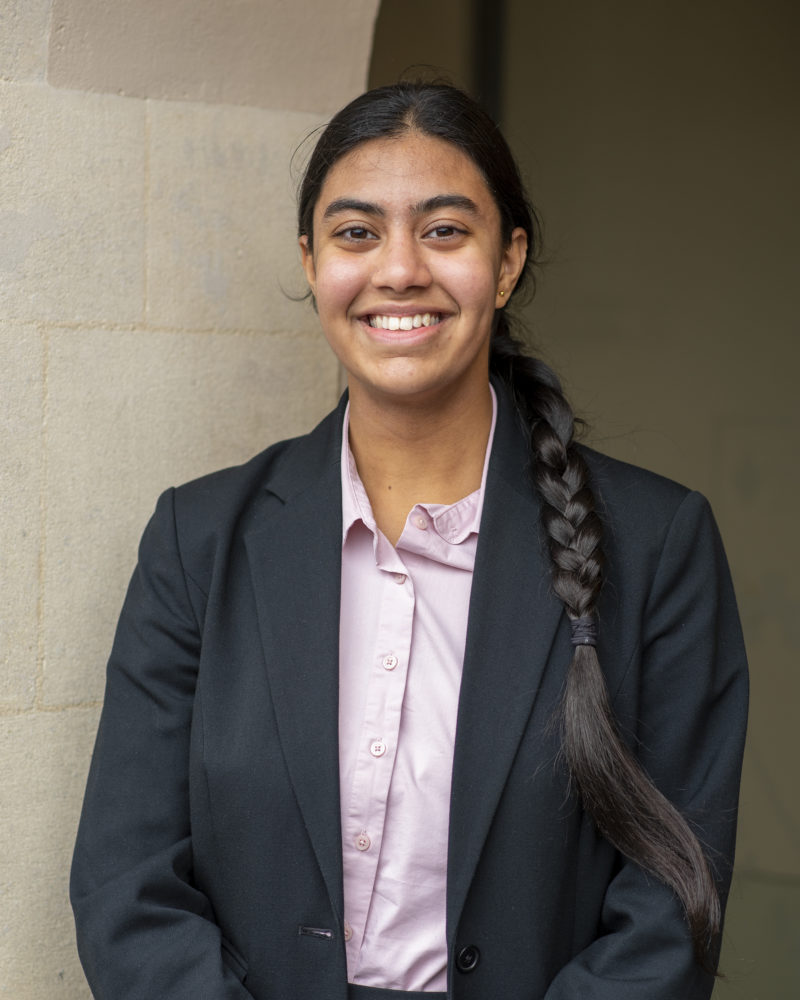 The organisers made a request to the British Government to select one young person from the whole of the UK to address the assembly and Jasleen was surprised and delighted to discover she had been chosen. She found out about the honour from Never Such Innocence, a charity that aims to give children and young people across the world a voice on conflict. As a past winner of one of Never Such Innocence's poetry competitions, Jasleen has previously attended and spoken at several events, including the House of Lords, Wellington Barracks, Buckingham Palace and the Westminster Abbey Remembrance Service held in 2018 to mark 100 years since the end of the First World War.
Jasleen has been asked to speak for three minutes, giving her thoughts on the end of World War Two, European peace and Anglo-German relations since 1945. Travel restrictions permitting, she will fly to Berlin on Friday 13 November for rehearsals ahead of the ceremony on Sunday 15 November. If this should not be possible, a film crew will record her speech ahead of the event but Jasleen is hopeful she will be able to be there in person. Speaking about the honour she said:
"I'm honoured to have been selected to speak at such a significant event. I think it is fantastic that the ceremony will include the perspectives of the younger generations, as it is incredibly important that we too take the time to commemorate the sacrifices made by those who died during World War 2.
"I'm incredibly excited to have this opportunity, and very proud that I have been asked to represent the UK in this way."
Bristol Grammar School Headmaster Jaideep Barot commented:
"To have been chosen for this is such a wonderful honour for Jasleen, and we could not be more pleased for her. She is such an impressive, kind and level-headed young person, and she will be a wonderful ambassador for the UK at this important and historic event. We look forward to hearing her address – she is always worth listening to – and we wish her all the best for it. We will all be with you, Jasleen!"