Sporting highlights
14 February 2019
There's more to sport at BGS than traditional team games. This term has seen pupils from the school take part in climbing, fencing, badminton and cycling events, achieving success in them all.
The U14 boys' badminton team finished second in the county finals, after narrowly losing the deciding match in the final against Chew Valley School. The U16 team also lost a deciding group match against Chew Valley for a place in the final, but won their playoff against Prior Park to finish third in the county (Bristol and Somerset). Congratulations to both teams and good luck to the girls' teams, who play today (14 February).

In Fencing, James (Year 10) and Dominic (Year 8) recently competed in the South West regionals. Dom came second in the U14s category and James fifth in the U16s, with both qualifying for the British Youth Nationals in May.
The BGS climbing team has been busy this week with the Bristol Schools' Championships on Monday and the Bouldering League on Tuesday evening. The Senior boys' and Senior girls' team were victorious in the Olympic format of bouldering, route climbing and speed climbing and there was an individual victory for Immy in the girls' lead climbing competition too. Both the Junior girls' and Junior boys' teams came second and our Senior boys' B team also gained a second place, getting us the closest we have come in over ten years towards achieving a full set of first place teams. Year 9 pupil Molly put in a very strong performance in a difficult field and, along with our senior climbers, she will be representing BGS against the likes of Eton and Westminster in the Independent Schools Championships in March. We wish them all the best of luck.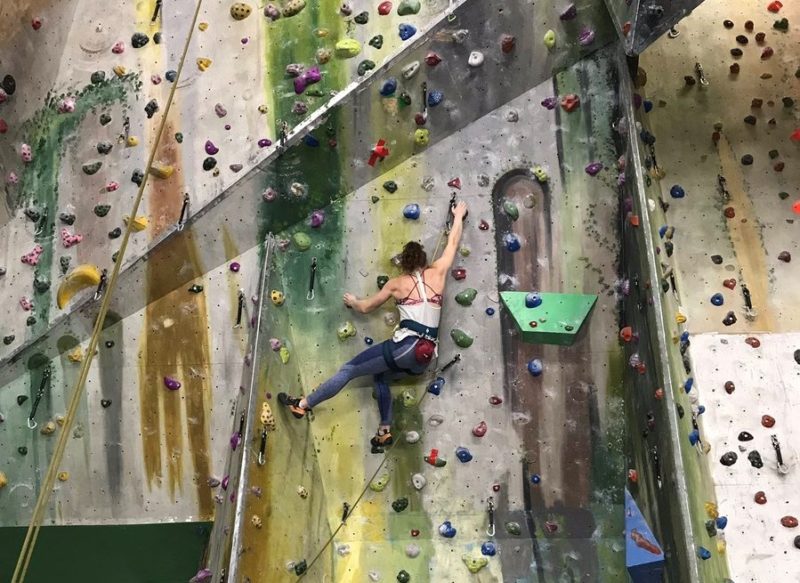 We also congratulate all those who have been competing in the Western Cyclocross League through the winter this year. A special mention goes to Mark from Year 10, who recently became the first BGS pupil on the Podium. Mark achieved second place after a long and hard battle with another experienced rider in the U16s category. All the riders have worked very hard in their first season of racing, riding against team cyclists in the West of England – a great achievement. We are looking forward to training starting again, ready to compete next season.