Peter Huckle in Uganda
16 March 2020
Earlier this year, former BGS Infant and Junior Headmaster Peter Huckle travelled to Uganda in association with the charity The Bristol-Masindi Partnership. He took with him sports equipment and kit, some of which was donated by the BGS community. Now back in the UK, Mr Huckle sent the following message to the BGS community about his trip:
Dear BGS

I wanted to thank all in the BGS community for your overwhelming support for our recent trip to Uganda in association with the charity The Bristol-Masindi Partnership. Masindi is about six hours north of Entebbe where we landed. Consequently we had plenty of time to familiarise ourselves with the sights of Uganda as we drove along the dead straight roads (very Roman) through the countryside - children everywhere, people selling anything they can at the side of the road or in it, motorbikes in abundance (sometimes with two or three passengers), pineapples, bananas and cassava, often transported by bike, water being carried from communal pumps in yellow jerry cans, anything and everything being stored ready for repair, re-use or recycling, extended families passing the time of day under mango trees, and red earth.
Our aim was to take and distribute your generous donations, to provide enrichment and new experiences for the children we worked with at Kasongoire School, to share good practice with the teachers we met and to leave behind physical resources, different perspectives and happy memories. We left rugby balls, footballs, training equipment, books and stationery items at Kasongoire School. The individual football and rugby shirts you gave us were passed on to David (headteacher of Kasongoire Primary) and Lilian (Headteacher of Bulayango Primary School) to determine which of their children were of greatest need. The Long Ashton and Portishead football strips went to Bulayango since Henleaze Juniors donated strips to Kasongoire. The Stoke Lane kit was given to Kabalega Primary in Masindi and the BGS First XV kit went to Ikoba Secondary School. Other BGS training tops and jackets were donated to extremely grateful teachers, along with BGS pens.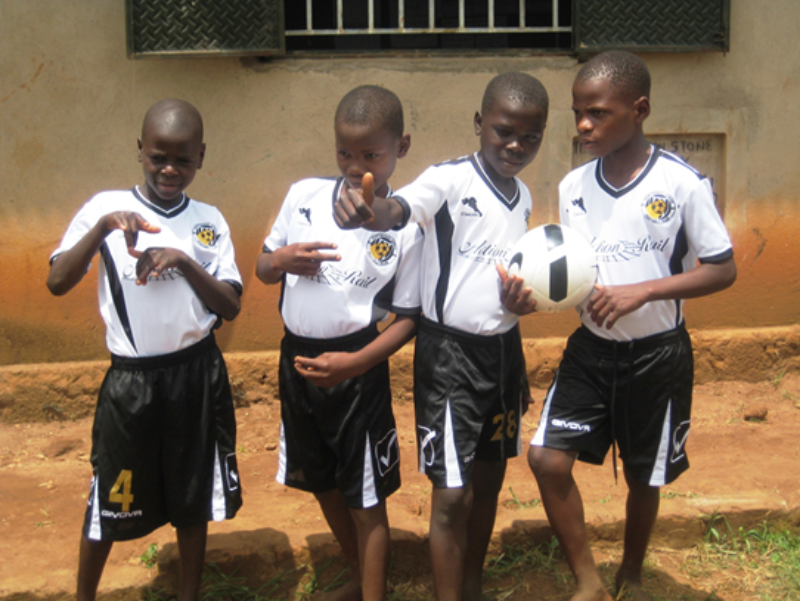 I introduced the Kasongoire children to tag rugby ( having to adapt my plans when I realised that the class size was 70-80!) and also trained the teachers. I took impromptu mass games of football at break and lunchtime and also showed them rounders. My wife carried out craft activities with the younger children making paper flowers to take home and wreaths and banners to brighten the spartan classrooms. They loved it when we blew bubbles, or did cat's cradle or when we used my map of the world shirt to see which places they knew around the world. We did group reading under the trees and they were fascinated when I spoke about BGS using copies of I&J or showed them pictures (including BGS in the snow). The gratitude of the children for anything we did or were able to share was truly humbling. I also observed a few lessons, most memorably learning about parasites in poultry.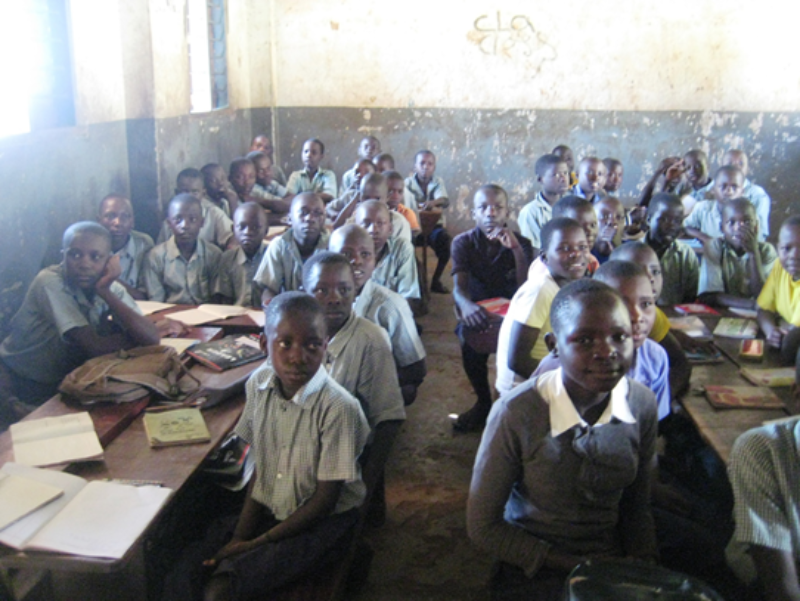 A major focus for the week was a football match between Kasongoire and Bulayango which I refereed in 35 degree heat. This was remarkable in many ways – they had not had the chance to play a match previously, on the morning of the match the whole school was deployed to cut grass, clear a termite mound in mid-pitch, put up the posts etc, and despite most playing barefoot on the rough terrain their skill and athleticism shone through. Such was the occasion that although we transported the Bulayango team and staff by mini coach. nearly 300 children ran nearly 4km along the rural tracks from Bulayango to support the away team. For the record, the score was Kasongoire 2 – Bulayango 4.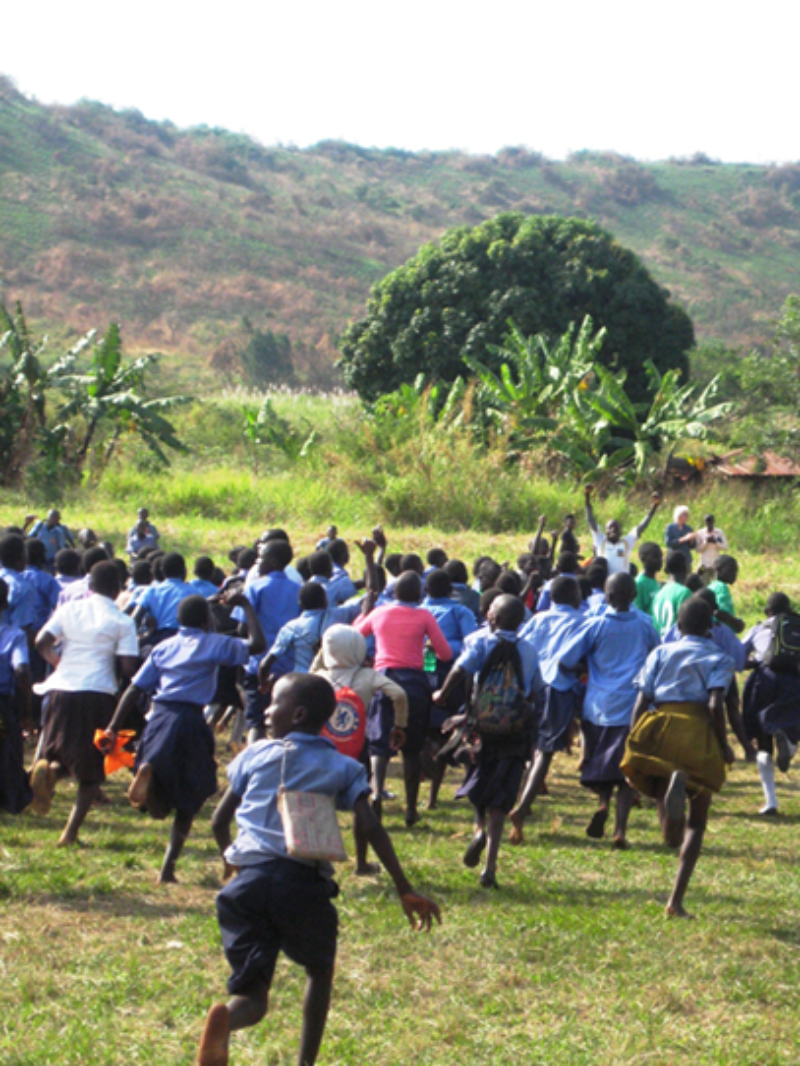 There followed one of several lengthy assemblies we attended, including on our final day when we were treated to some specially written songs, wonderful drumming and amazing, traditional dancing. When called upon to dance ourselves, our efforts were neither traditional nor amazing, but were perhaps reflective of how five days can absorb you in a different world and change the way you act, think and appreciate what truly matters in life.

With all best wishes to all BGS children, parents and staff,
Peter Huckle.