Badminton and Cross-country success
10 February 2017
In December, our Girls' badminton team met, appropriately enough, Badminton School. The inexperienced junior team battled hard but ultimately came up short against very strong opposition. No schools would provide opposition for our boys at the same stage, so they progressed automatically to the county round on Friday 27 January.

In the U14 competition, our team, consisting of Om, Alex, Alessio, Tarun and Chirag, comfortably won their first two group games to set up a decider against Gordano. Strong doubles performances got us to 2–2 but unfortunately we couldn't repeat this in the final leg, going down 3–2 to finish with silver medals in Avon.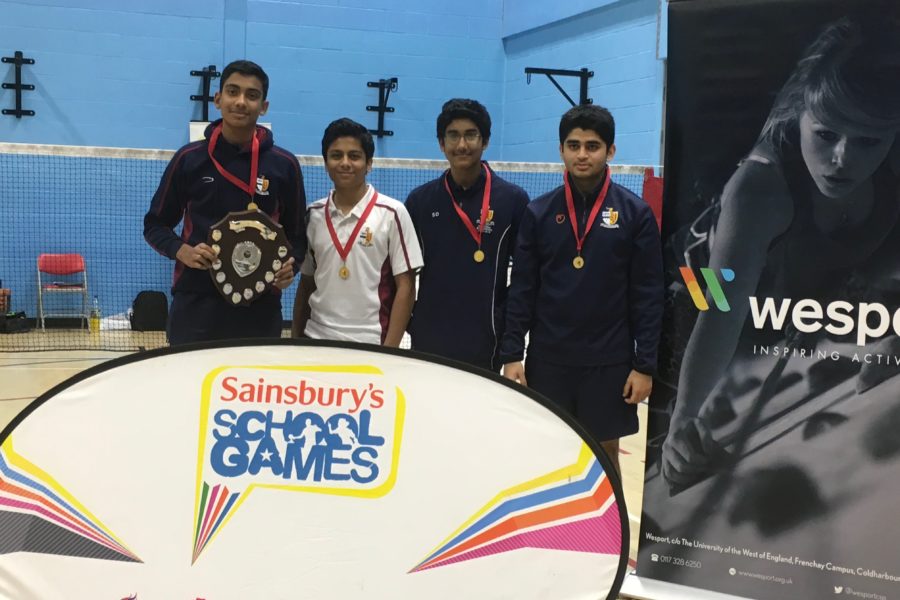 Meanwhile, the U16 team, made up of Siddharth, Aabhas, Saty and Shashwat, very easily won their first two matches to set up a decider against Gordano, but this time there was no tense finish as BGS won 5–0 to become Avon champions again and progress to the Regional round on 1 March. We wish the team the best of luck.
In the South West Cross-country finals on Saturday 4 February there were several BGS runners representing Avon. Congratulations to:
Bryn (8th in the Junior Boys'), Kieran (21st in the Minor Boys'), Rosie (15th in the Junior Girls'), Amelia (4th in the Minor Girls'), Rosie (26th in the Inter Girls') and to Hugh, who won the Senior Boys' by a massive 21 second margin!

Bryn, Rosie, Rosie and Hugh now go through to the national finals which take place on the 18 March in Norwich. Unfortunately the Minor Girls and Boys don't compete at the national level so we will have to wait until next year to see Amelia and Kieran back in action.