Sixth-formers prepare for life beyond BGS
14 February 2020
As the Spring term marches onwards, our Upper-sixth students are preparing not only for their upcoming A Level and IB exams, but also for their life beyond Bristol Grammar School.
With the UCAS application deadline now past, outcomes of UK university applications have started to roll in and we are delighted that so many of our Sixth-formers have already secured offers for their preferred destinations and courses.
Oxbridge, medicine and non-university routes are all represented in the BGS Sixth Form.

This includes an impressive thirteen students who have received Oxbridge offers – seven at Oxford and six at Cambridge. Their chosen courses include History, PPE, Natural Sciences, Human Sciences, Law, Engineering, and Philosophy and Theology. We congratulate them all on successfully navigating the challenging and competitive selection process.

Three of our successful Oxbridge applicants hold offers to study Medicine. Another ten prospective medics have already received offers from a wide-range of universities, including Newcastle, Nottingham, Southampton and Exeter, with lots more interviews yet to come. We wish all our aspiring doctors the best of luck as they continue through the demanding selection process.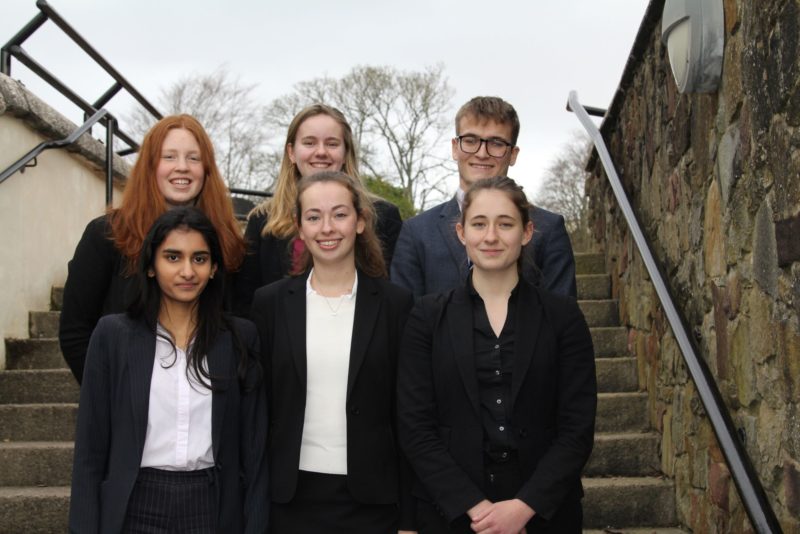 Six of BGS's prospective medics, Anoushka, Noah, Teya, Lauren, Isabel and Phoebe. Lauren is a member of BGS's first IB Diploma cohort, who will complete their qualification this summer.
While the majority of our Sixth-formers apply to university, some after taking a gap year, our Careers Department also support an increasing number of students who choose another route. This year we have three pupils aiming to pursue an Art Foundation course post-BGS.
Increasingly, our students are also looking at degree apprenticeship courses. This year three students are following this route, and their choices demonstrate the diversity of careers that can be accessed in this way, including Retail Management and the Police. Another BGS Sixth-former has chosen to pursue a career in the military and is planning to join the Royal Marines.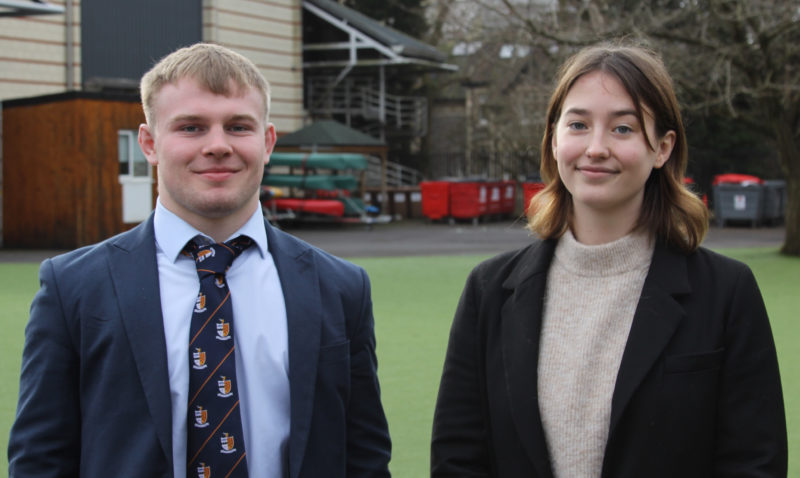 Charlie and Tilly, who are considering a career in the military and a degree apprenticeship respectively.
Sixth Form tutors and the Careers Department will continue to support all our students as interviews and outcomes of applications continue to come in. Head of Higher Education and Careers at BGS, David Ruck, said:
"The range of destinations our students move on to continues to be greatly varied – this year we have four students who are looking at university overseas – as are the subjects and courses they choose to follow. Whatever their aspirations, all of our Sixth-formers have access to expert advice and guidance. This encourages and enables them each to identify which pathway is the most appropriate fit for them after BGS."