Well done BGS Juniors
15 March 2018
There has been plenty to celebrate in BGS Juniors recently with the children achieving a whole range of successes, from sports to quiz competitions.
Our Year 6 boys' and girls' hockey teams both qualified for their Regional Finals, and last Friday our Under 11 Netball team travelled to Basildon played in the National Finals.
Also last Friday, a group of Year 3 children took part in the U8 Clifton College Mini Triathlon. Everyone had a great afternoon and worked exceptionally well as a team! Congratulations to the BGS Foxes who finished in fourth place, and the BGS Badgers who won the event!
This Tuesday, two teams competed in the Area Heat of the Keystage 2 General Knowledge Inter School Quiz Championship at Badminton School. Each team had a representative from Year 3, 4, 5 and 6. One team, Alfie, Oscar, Isla and Orlando were in the top three for the first half of the competition and came overall fifth at the end. We were delighted that our other team, Charlie, Bunty, Lohith and Kian, led from the start and came overall winners of the Area Heat. This team is looking forward to competing again next term. Well done to all the children involved.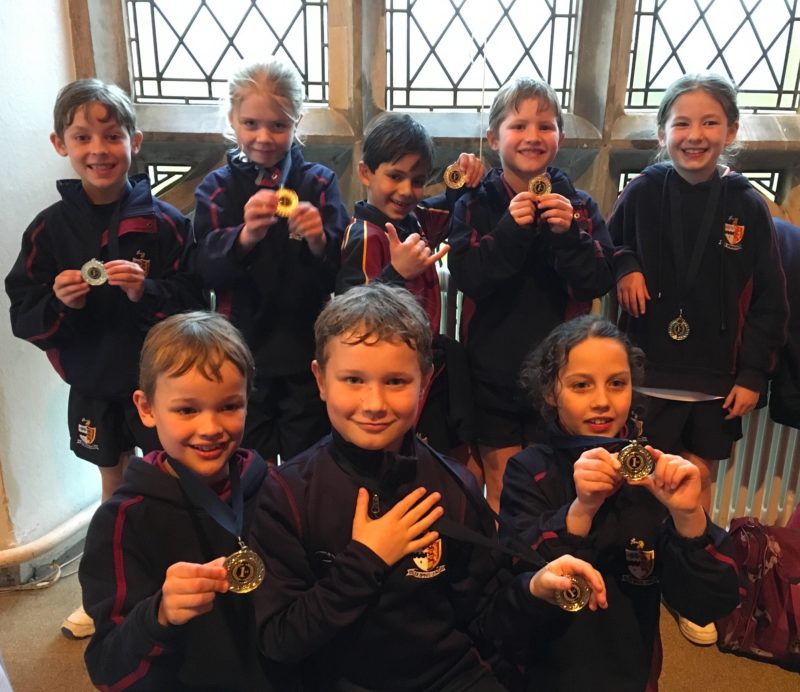 BGS Juniors triathalon teams at Clifton College