Fabulous fundraising
18 May 2021
Congratulations to BGS Junior School pupil Sebastião who has raised an amazing £2,200 for two charities. A few days before the Christmas holidays, Year 5 pupil Sebastião decided to set himself a charity challenge that involved doing at least one hour of physical activity each day of the school holidays, come rain, shine or snow!
Every day of the school holidays, he completed at least an hours physical activity everything from balance boarding, skateboarding, rugby, tennis, running, yoga, throwing and catching, mountain biking... to name but a few! He never gave up and as the money rolled in, he couldn't believe the generosity of people around him. He felt passionate that he wanted to help the homeless during the pandemic and so he picked St Mungos as one of his charities. The second charity was The MS Society, in support of his grandmother who has suffered with Multiple Sclerosis for the last 20 years.
Thanks to the generosity of family and friends, he managed to raise the grand total of £2,200. The money will be spent on MS drug research and will provide at least 65 beds for homeless people in Bristol. Well done to Sebastião and all his supporters for making this possible.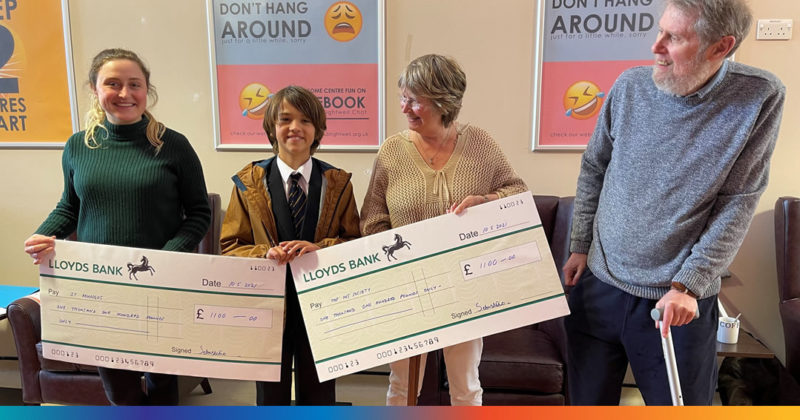 He presented his giant cheques alongside his grandmother at The Brightwell MS Centre.