Sports Report 18 October
18 October 2018
This weekend's fixtures saw the BGS girls once again achieve some great hockey results; from the thirteen matches played, nine were won, two lost and two drawn.
Our U14s, U15s and senior teams all faced Prior Park and were dominant in every game; an impressive 35 goals were scored, with only two conceded. Our U12 and U13 teams played Clifton College in more competitive matches, with the teams securing two draws, one win and two losses.
Last week our U14s faced extremely talented sides in the Tier 1 county competition. Despite losing both their games fairly heavily, the girls showed great progress and perseverance.
Our congratulations go to the U13 team who on Monday, were successful in qualifying in second place in their county competition, therefore go through to the regional finals in March.
Well done too to our U8 girls' hockey team who took part in the Clifton College Under 8 festival on Saturday, played in wet and windy conditions. They played six-a-side on a quarter pitch and, as the morning progressed, they managed to spread out on the pitch, sticking to their positions and passing to each other. All the girls made tremendous progress.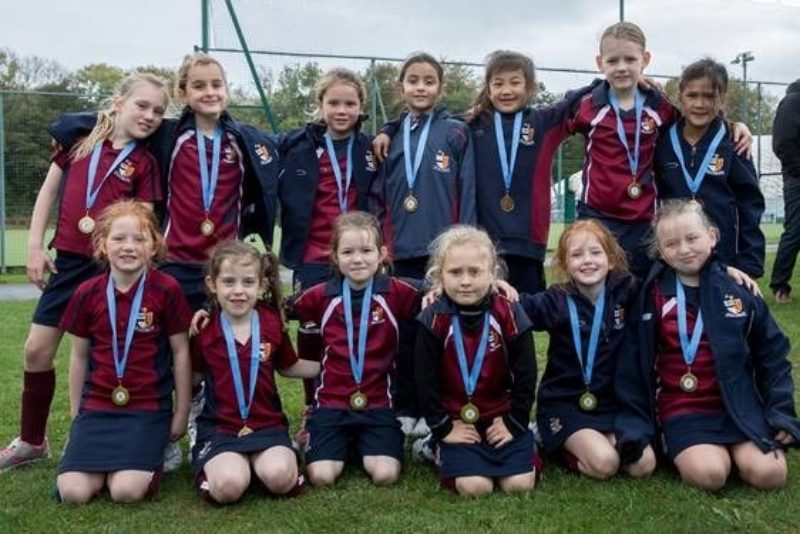 On the rugby field, October's opening weekend saw Failand host King's Taunton with games covering every inch of pitch space. It was a successful day with solid wins for the senior teams. However the pick of the day was certainly the U14Bs who narrowly lost out despite scoring five tries!

Last week the First XV played their second round tie of the Champions Cup, away at Bryanston. A tough coach journey didn't take too much of a toll as the boys managed to outscore Bryanston 46–17. The forwards played very well scoring a number of tries in the tight while the backs moved the ball quickly to score off turnover ball.
We look forward to hosting St Paul's School, Barnes in the quarter finals after Half-term.
This weekend saw fixtures vs Clifton College – always a tough encounter. Our best results came from the U13s where the B and C teams both won emphatically. At the senior end, the Third XV were unlucky to draw 17–17, while the First team played in an extremely tight affair which saw them miss out 12–7. BGS created more scoring opportunities but Clifton's accuracy won the day.
Good luck to all the players competing against King's Worcester and QEH on Saturday and do check the BGS sports website for a busy first week back after Half-term.