Rockstar Superstars
22 March 2019
On Wednesday 20 March, eight pupils travelled to the Rockstar climbing centre in Swindon to represent Bristol Grammar School in the Independent Schools' Climbing Competition.

Competing as BGS 'A' and BGS 'B' teams, all our climbers put on a great display against some very strong opposition. Climbing for the BGS 'A' team, Sixth-former Zac made it into the head-to-head final, an experience he described as "stressful", adding "It was my first time getting to into the final round against schools like Eton and Harrow, however it was a great experience!"
At the end of the day, the final results saw BGS 'A' finish in fourth place overall, with BGS 'B' just one place behind in fifth. This is a fantastic achievement, with our climbers competing against the very best and finishing ahead of some excellent school climbing teams (see below).
Congratulations to Immy, Zac, Finlay and Felix (BGS 'A' team) and Molly, Alessio, Sam and Anthony (BGS 'B' team) on a great day's climbing.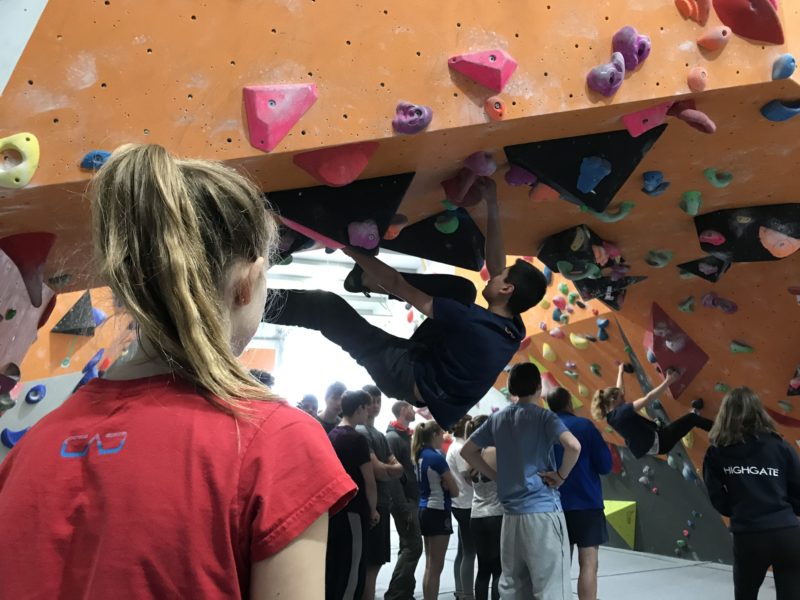 Final results:
1. Eton A
2. Hurst A
3. Tonbridge A
4. Bristol Grammar A
5. Bristol Grammar B
6. Harrow
7. Tonbridge B
8. Hurst B
9. Westminster
10. Hampton
11. Malvern College
12. Bredon School
13. Tonbridge C
14. (MCS Oxford)
15. Sevenoaks
16. Cheltenham Ladies College A
17. Eton B
18. Wellington A
19. Cheltenham Ladies College B
20. St. Johns
21. Charterhouse A
22. Cokethorpe A
23. Uppingham Boys
24. Charterhouse B
25. Wellington B
26. Sherborne + Cokethorpe B
27. Charterhouse C + Highgate 1
28. Trinity
29. Uppingham (Girls)
30. Berkhamsted
31. Highgate 2