New Bösendorfer grand piano in The Mackay
27 March 2017
A generous legacy left to the School by much-loved English teacher David Selwyn has enabled BGS to purchase a new Bösendorfer grand piano. This world-class instrument has been installed in The Mackay, which was refurbished as a music performance space as part of the 1532 development. David's love of music was well known (he was originally a Music teacher at BGS, before joining the English Department) so the piano is a fitting tribute to a man who gave so much to the School and its students over the years.
Talking about the new instrument, Director of Music, Dominic Franks said:
"We wanted to get the best instrument possible, in memory of David Selwyn who was such a fine musician and composer, and this really is a wonderful piano.
"The piano is something to be used every day by our students. It is important to us that the piano becomes a real part of the musical life of the School. The Mackay is the rehearsal venue for many of the School's 28 ensembles – including five Choirs, the Orchestra, and Jazz Band – and all will make use of the piano. It will also be used by students in their lessons and for practice.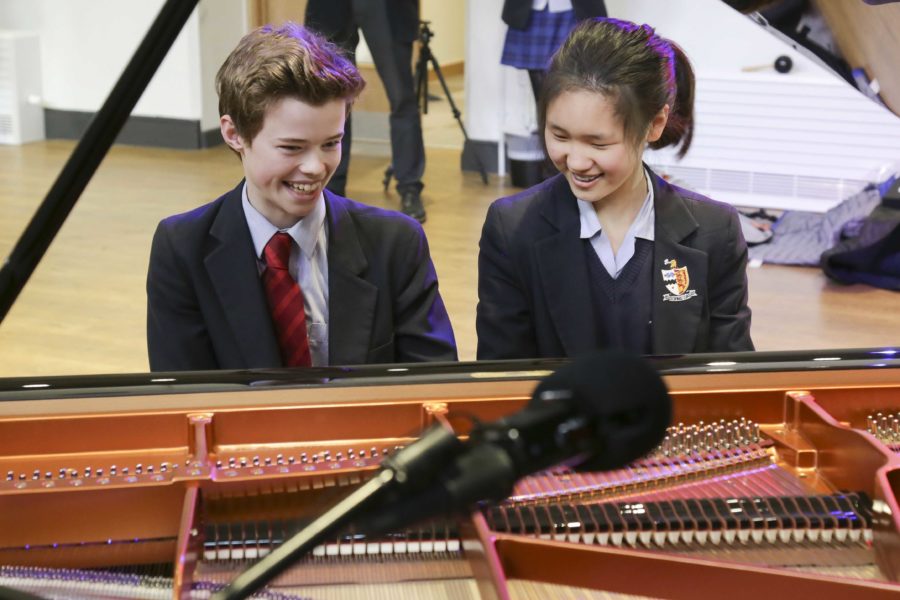 "An instrument of this standard will also make The Mackay an attractive venue for performers to give recitals, adding to the range of events that can be hosted in the 1532 Performing Arts Centre."
To celebrate the piano's arrival, the Music Department has organised a Piano Festival for pupils from BGS Juniors and the Senior School, to be held on 10 May. There will be a piano duet competition and a masterclass for twenty Grade 7–8 students led by Tom Klement. Tom is a prize-winning concert pianist and visiting artist at the Royal Welsh College of Music. He also teaches piano at BGS and, along with fellow BGS piano teacher Emily Dole, will give a recital at the end of the day. If you'd like to attend the recital at 6pm, tickets will be available from the BGS website at the start of next term.
In the autumn BGS will welcome Greg Abate, renowned American jazz saxophonist who has played with Ray Charles amongst many others in his illustrious career, to The Mackay. Greg will be leading an improvisation workshop for students, including some from other local schools.